P. Myria Bailey Whitcomb, LMSW, MDiv.
Counselor Summary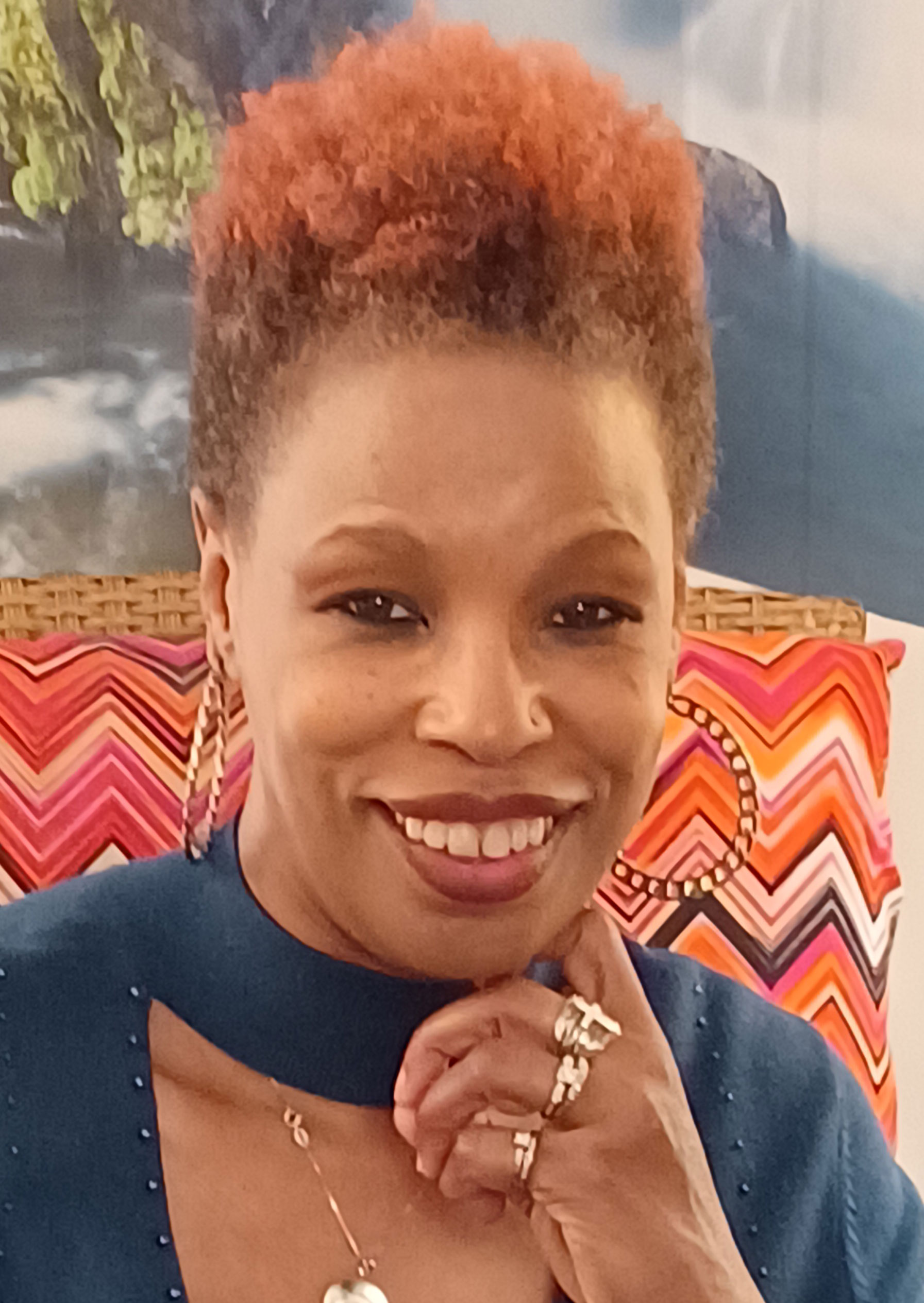 Mrs. P. Myria Bailey Whitcomb, LMSW – "Myria" to her clients – believes that today, the world is moving very fast, often not allowing individuals time to do self-care, self-reflection, or personal/family needs assessments. She understands that the world is unrecognizable and unsettling to many, and adjustment can be challenging in navigating and adapting to internal and external changes. Her role as a therapist is to help you find yourself and your strengths amid life's emotional, psychological, relational, spiritual, and physical challenges. As you partner with Myria, you will embark on a path to thriving amid changes and difficulties, achieving direction and clarity to slow down and focus on individual needs and on the people within support systems or spheres of influence.

For Myria, it is essential as a clinician to meet all clients where they are. She works intensely to provide a safe place where clients can openly share and speak the truth. Each person deserves support in navigating personal and environmental stressors. Myria creates a non-judgmental and non-critical atmosphere which allows her to relate and provide services to individuals, families, couples, and groups in varying stages of growth and healing. She believes in working within a person's strengths and wellness goals.

Myria states that, as a therapist, she must stay consistently self-aware enough to maintain a posture of compassion, along with an awareness of her client's life experiences within a humanistic and culturally-based context. She focuses on helping people from all backgrounds and experiences. She shares that the true goal of wellness and understanding of self in various contexts is to put in the hard work, practice, and tenacity to reduce symptoms, build self-worth, and thrive. Myria is interested in hearing your voice and she will not waver in walking alongside you to fulfill your treatment plan.

Using an integrative and interactive approach, Myria accesses several clinical modalities, including Cognitive Behavioral Therapy, Dialectical Behavioral Therapy, Narrative Therapy, Solution Focus, Bibliography, Creative Therapy, Marriage and couples counseling, Spiritual Counseling, Religious Reconstruction, Trauma-informed and Racial Trauma Therapy. She is a change agent and consciously seeks to provide quality help for individuals of all ages and cultures, African American women, Seniors, and many who need coaching to fulfill their destinies and dreams.

To maintain sharp skill sets, Myria ensures proficiency in her profession by engaging in the latest and most relevant clinical practices and studies, issues, and information. Her concentration on staying educated enables her to utilize and provide the best practices for the health and growth of clients. Myria is qualified academically, holding an MSW and an MDiv, with practical and experiential learning in various clinical and pastoral settings, including being a bi-vocational Pastor of a church in Pennsylvania. She has one son and three grandchildren, is an avid painter, loves cooking and being outdoors, and is happily married, living with her husband and dog Sparkle in Pennsylvania.
Client Focus
Adult individuals, Couples, Children and adolescents 11-18
Education
Bachelor of Arts in Elementary Education and English - Moravian College.
Master of Arts in Professional Clinical Counseling - La Salle University
Specialties
Women's Issues
Black and women of color issues
Chronic illness
Anxiety disorders
Mood disorders
Depression
PTSD
Oppositional behavioral disorders
Anger
Self-esteem building
Marital issues and concerns
Gerontology